Serial killer Charles Sobhraj, deported from Nepal
Charles Sobhraj is a French serial killer and thief who was active in the 1970s. He is also known as the "Bikini Killer" and the "Serpent" because of his cunning and ability to evade capture. Sobhraj is believed to have murdered at least 12 people, mostly young Western tourists, in Southeast Asia during the 1970s. He is known for his charm and charisma, which he used to gain the trust of his victims before killing them. Sobhraj was eventually arrested in 1976 in India and sentenced to life in prison, where he remains today. Despite being in prison, Sobhraj has managed to escape multiple times and has been recaptured each time. He has become something of a celebrity in India, with several books and films being made about his life and crimes.
Sobhraj's crimes and ability to evade capture for so long have made him something of a celebrity in India, and his story has been the subject of numerous books and films. However, it is important to remember that Sobhraj is a convicted serial killer who has caused immense harm and suffering to many people and their loved ones. He has been held accountable for his crimes through the criminal justice system and is serving a life sentence in prison.
Charles Sobhraj, 78, was freed after a court ruled in favor of his age and good behavior. He spent 19 years in jail in Nepal for killing two North Americans in 1975. Sobhraj had preyed on mostly young Western backpackers on the hippie trail in India and Thailand. He was deported to France on Friday and has reportedly been barred from returning to Nepal for at least 10 years.
The notorious killer, whose story was covered in the TV drama The Serpent, had been concurrently serving two sentences, each 20 years, in Nepal's capital, Kathmandu, for the 1975 murder of an American woman, Connie Jo Bronzich, and her Canadian backpacker friend, Laurent Carriere.
He had been convicted in two separate trials – most recently in 2014, when he was sent to a high-security prison for murdering Carriere.
But Nepal's Supreme Court ordered Sobhraj's release on Wednesday after his legal team successfully filed a petition claiming he should be given a concession on his prison term for health reasons.
A provision in Nepalese law also allows inmates who have shown good character and completed 75% of their jail term to be released.
"Keeping him in the prison continuously is not in line with the prisoner's human rights," the verdict read, according to AFP, citing regular treatment for heart disease as another factor in his release. He had heart surgery in 2017.
In an interview with AFP ahead of his departure on Friday, Sobhraj said he felt "great" about being given his freedom, but would be seeking legal action against the Nepalese government.
Charles Sobraj's one wish fulfilled, the other unfulfilled
The Supreme Court of Nepal ordered the release of Charles Sobhraj, who was sentenced to life imprisonment, on Wednesday. After the order to release him from the court came, he said that he wanted to stay in Nepal for a few days and requested the prison administration to create an environment for it. The court also ordered him to return home within 15 days.
Therefore, Sobraj had planned to stay at Hayat Hotel for a few days, talk to his associates and some journalists from international media. Which he told the prison administration. But contrary to his request, the immigration department has already deported him to France.
Even though he was ready to be brought to the immigration department on Thursday evening, he was kept in the jail as there was no room and was taken to the department only on Friday.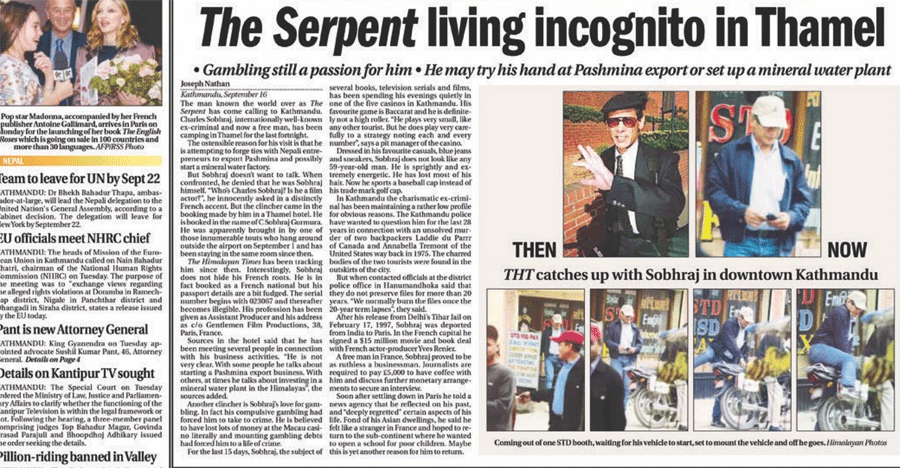 But the department decided not to let him live in Nepal as per his wish and deported him. Immigration did not accept to leave him in the care of anyone in Nepal for security reasons. On the contrary, he was fined Rs 50,000 and banned from entering Nepal for 10 years and sent to France. The director of the department, Bhaniya Kumari, said, "We have deported him after fining him according to the Immigration Act."
Even though his desire to stay in Nepal was not fulfilled after being deported by immigration, Sobhraj's other desire was fulfilled by the police and the administration.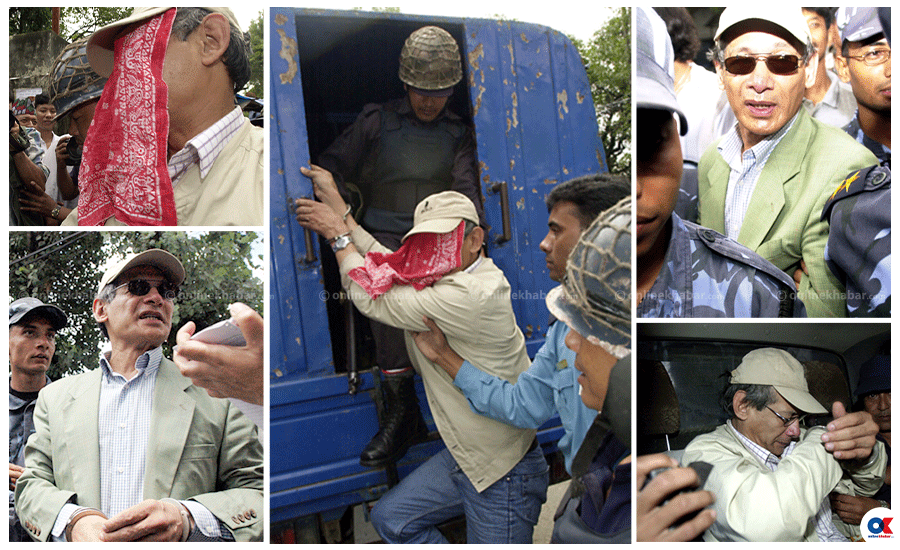 That is the desire – not to allow journalists to take photos and videos. Sobhraj requested the administration not to allow any journalists to take photos and videos and not to meet him. Police sources said that according to his request, he was taken from the prison to the immigration office and from there to the airport amid tight security. Because of this, journalists could not take photos and videos so that Sobhraj's face could be seen, and one of Sobhraj's wishes was fulfilled.